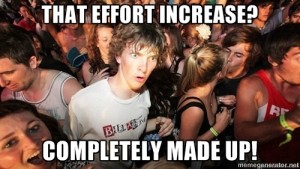 I've decided to start moving unit testing material to my book's site EverydayUnitTesting.com. I'll be linking to it from here, but most of the material I'll continue to write here is about agile and lean.
The first item is about the "Deceptive Cost of Writing Tests". While you're there, get the book!
Speaking of testing, this is almost your last chance to register to my workshop at Belgium Testing Days: "Secrets of Effective Unit Testing". I'm also doing a couple of small workshops at the conference:
"The Empire Tests First" – Making a Star Wars movie using Test First methods, at the Test Lab
"TDD for Testers" – A more in depth look at what is TDD, why it's important, and how to convince your development peers to pick it up. Yes, it also has Star Wars examples.